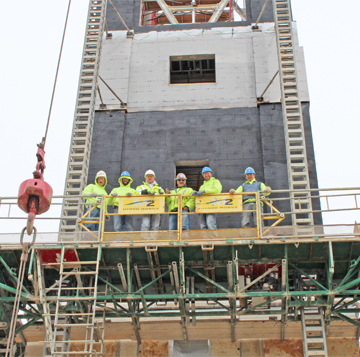 A Brief History Of Our Local
Masonry work is demanding and it is rewarding. It builds confidence, strength and independence.
Out of the most basic elements of the earth: stone, granite, marble, sand, clay, brick and block, out of all of these we build with creativity, confidence and artisanship. We are part of a tradition as ancient as mankind's first buildings, yet as modern as an architect's dream. Since time began, Craftworkers have been a valuable asset, using the raw elements of the earth to shape the world in which we live. This craft has always had a unique pride associated with its work. We have a special feeling when we build something that lasts and then have the ability to show it to our children and grandchildren.
Value on Display - Every Day!